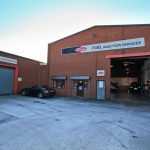 With help from a hybrid car specialist in Rufford, you as an environmentally-conscious citizen, can keep your hybrid vehicle in top condition. Fuel Injection Services has moved with the times as it has constantly done over the last half a century that it's been in business. The popularity of hybrids is expected to grow dramatically over the next decade. Older, traditional garages are slowly but surely moving into the hybrid space and they're preparing for new service opportunities. These vehicles are designed to use less fuel by the incorporation of an electric motor. That means people who are environmentally conscious and also cost conscious can both benefit from using hybrid vehicles.
 Your hybrid vehicle may indicate that it has problems through various symptoms. In Rufford, hybrid car specialists like Fuel Injection Services can advise and inform clients about these different features. Hybrid owners may sometimes get anxious when the battery light comes on. This doesn't always mean that the battery is on the blink or that you have to replace it. Often, the problem may be somewhere else. The normal maintenance and repairs of hybrids is not that much different from normal vehicle maintenance and repair. Since these vehicles have engines, spark-plugs etc, periodic oil change and new air filters may be required from time to time to keep them in top gear. Unlike pure electric vehicles, hybrids do have an engine and these have to be well-maintained to ensure the convenience and safety of drivers and passengers.
Hybrids are extremely economical when it comes to fuel usage, and hybrid car specialists in Rufford can explain this in terms of the fact that the engine usually shuts off automatically whenever the car stops moving. Sometimes, new owners of hybrids get confused by this feature and assume that the car has stalled. Since these vehicles usually have a start/stop button instead of ignition keys, owners and drivers are initially anxious about whether they've switched off the engine or not. When you need the services of a hybrid car specialist, contact Fuel Injection Services.  Using the right amount of oil is crucial to the well-being of your vehicle. Our expert team can help you with useful advice and information.