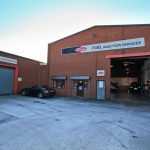 You might feel lost if you end up with a DPF blocked in Ormskirk. After all, it's much more fashionable to drive green cars these days. The Prius, Tesla, and other electric cars are far more popular than petrol engines. For many drivers, diesel engines don't even come into the discussion. But, as a bonafide diesel driver, you know the power of your vehicle. That's why you chose to drive it! Plus, ordinary drivers might not know that diesel cars are now just as environmentally friendly as chargeable cars. This is all thanks to the invention of the DPF . This revolutionary device filters pollutant exhaust particles before letting them out into the air.
One might ask, with such a key diesel filter in Ormskirk, DPF blocked exhaust pipes shouldn't be an issue, should they? Unfortunately, simply having a DPF doesn't resolve pollution. Your DPF needs to be cleaned regularly. The process of DPF cleaning is called regeneration, and if you service it often, your car will be fine. However, if you wait too long between regeneration sessions, repairing the accumulated damage can be very expensive. Quack mechanics will advise you to avoid the expense by removing your DPF altogether. This is a very bad idea, not to mention an illegal one.
Besides, there's a more pocket-friendly way to fix that DPF blocked in Ormskirk. Fuel Injection Services has partnered with Ceramex to offer Xpurge. It leaves your DPF as good as new, and you also get a before-and-after report detailing the amount of ash that was removed. This assures you that the service was effective. On top of that, you get a 12 month guarantee, or proven coverage of up to 12,000 miles. No other DPF cleaner offers this guarantee, so you know your car is safe with us. Contact Fuel Injection Services for more information. We also offer service and repair of other diesel engine problems. We opened our garage doors in 1959, and have recently merged with Burscough Garage to offer even more value to our customers, so get in touch today and we'll meet all your diesel needs.