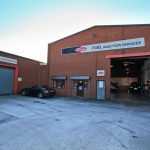 For car servicing in Newburgh, bring your vehicle to Fuel Injection Services. We are the leading diesel specialists in the area. We have been providing service to our customers for over fifty years and we're looking forward to the next fifty. We're always moving forward. That's what is needed for a business to remain viable. Without the willingness and effort to keep pace with changes in the manufacture and service of vehicles, we are out of business. In the last fifty years, about the only thing that hasn't changed is the need for servicing. Engines are still made up of moving parts that must be kept clean and lubricated. The parts may be controlled by a computer and the exhaust system expels cleaner emissions but maintenance is still prime.
When it's diesel engines, we manage maintenance tasks that encompass the special needs apart from gasoline engines. For customers in Newburgh, car servicing is available for all types of vehicles. Some of our special services include Common Rail pump repair or replacement if necessary. Also included, is fuel pump repair, common rail, fuel injection services, turbo supply or replacement and more. For instance, the common rail fuel system is used for most diesel engines on the road today. The engine is fuel injected and those injectors need periodic maintenance and service. It's the fuel injection system that allows diesel fuel engines to meet the emission regulations and provide fuel efficiency required.
Because of our expertise, car servicing in Newburgh may be less costly for the diesel car owner. First, we're independent so our prices are going to be considerably less than the dealer will charge. In addition, we are slow to replace injectors and pumps with new parts. Right here, we have a dedicated rebuild department that serves our own customers and supplies other shops. When we rebuild at a fraction of the cost of new replacements, your car will still operate like new. Contact us to schedule your car in for service with us. Take advantage of the expertise that can keep your car running at peak performance for less money.