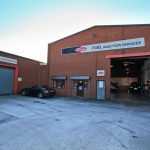 As the local hybrid car specialist in St Helens, we get questions from customers thinking about buying a Hybrid. They usually cost more upfront and people have heard they cost more to maintain. In the early years, that was true because independent garages were not yet set up for hybrid cars and technicians had yet to be trained in all aspects of the hybrid. That meant hybrid owners had to take their cars to the higher priced dealers for service. Most things were the same, especially with the petrol or diesel combustion engine. However the drivetrain is different and in fact, we now have the drivetrain that sends power by either fuel or electricity and we have a dual drivetrain which means both can be delivering power at the same time.
Fuel Injection Services has been operating for the last fifty years so we're used to change. It didn't take long for us to get up to speed and take the title, in St Helens, of hybrid car specialist. We were already specialists in the common rail fuel system, fuel injector and diesel diagnostic. We've known for a long time that electricity would be used to power vehicles so we always have and still do stay current with the latest technology and the new innovations on the horizon. We are invested in technician training and cutting edge equipment to meet the need for hybrid service now. Meanwhile, we prepare for the future of what's to come whilst remaining a leader in the maintenance and repair of diesel engines. We can do it all and do it very well.
As your hybrid car specialist in St Helens, we are not standing still; we are continually moving forward with trends. So we can now tell the customers of our independent garage that hybrid car service is not more expensive. In many instances, they are cheaper to maintain because there is not as much wear on the motor or the brakes. Oil doesn't have to be changed as often either. So keep your warranty up to date and hold to your maintenance schedule and contact us for maintenance, service and repairs. You don't have to pay dealer prices anymore because we can provide the same quality of service at our independent garage for less money.