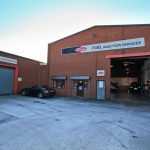 Get the best of both worlds with help from the best hybrid car specialist in Ormskirk at Fuel Injection Services.We can partner you in your quest for more environmentally responsible transportation. Over the half century that we have been in business, we have certainly seen amazing transformations in automobile technology. We've remained relevant and competitive only because we've ensured that we've stayed in sync with each and every one of these innovations. Today, hybrid cars and electric vehicles are gaining popularity. And our garage believes in moving with the times and providing our customers with the services they need. What sets us apart from others is our ability to provide premium services, at affordable rates.
We ensure that your set of wheels, no matter what the technology, remains in top gear at all times. In Ormskirk, hybrid car specialists can check the manufacturer's manual and ensure that the oil change is done at the right time. Looking after your hybrid is quite simple, provided you entrust it to an experienced, reputed and knowledgeable garage. Since this technology is brand new, not too many traditional garages have the technical knowledge and equipment to provide services. These vehicles have maintenance requirements that are quite different from petrol and diesel driven vehicles. A lot of clients put off purchasing hybrids because they feel that they're difficult and expensive to maintain. However, the maintenance costs are on par with regular vehicles. The internal combustion engine present in both needs the regular maintenance. Oil change schedules are different for hybrids, because of the reduced use of the engine.
Hybrid car specialists in Ormskirk can pay special attention to their particular aspects. When you need a hybrid car specialist to work on your vehicle, contact Fuel Injection Services. Hybrid cars have regenerative braking, so your brake pads are generally subjected to less heat and friction. This means they last longer, but it also depends on your cooling system, because regenerative braking results in increased heat generation. One area that requires less maintenance is the battery, but regular checking of power cords and connections ensures that the vehicle runs smoothly. Our technicians are trained in dealing with hybrids of all makes and models.