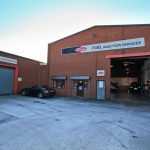 Get the right  Hybrid car specialist in Merseyside to take care of your eco-friendly vehicle. At Fuel Injection Services, we move with the times and that's why we believe in gaining expertise in each and every new technology as it emerges in the automotive sector. This is part of our customer-centric approach. Studies show that the use of hybrid cars is gaining enormous momentum across the UK. Once thought to be the domain of a few niche environmentalists, this technology is now very popular all over the world. In the UK, a nearly 31% rise in sales of hybrids has been observed. At Fuel Injection Services, we stay abreast of these developments and ensure that our customers continue to receive the benefit of our services, no matter what vehicle they own or drive. Hybrids comprise a blend of a regular combustion engine, electric motor and battery pack. They do produce a certain amount of emission as they use petrol. This happens after about 30 miles of driving on a fully-charged battery.
Our expert technicians undergo regular refresher and training courses to enable them to work on the latest technologies. In Merseyside, hybrid car specialists in our garage provide the kind of servicing that these vehicles need. We can diagnose and fix problems as soon as they crop up, ensuring that you get a smooth, safe and comfortable ride. In hybrid car servicing, most of the mechanical features remain the same but there are a few checks and features that are different. There are different varieties, makes and models of hybrid cars. Some of them are high speed, high mileage vehicles. These require more frequent servicing, including oil-changes, top-ups of vehicle fluids, brake, steering, and suspension checks. Other vehicles may require an annual comprehensive servicing that covers battery health check, charging-port, cable check, inverter coolant and brake check. Our technicians are trained to work with safety precautions using these high voltage technologies.
Our hybrid car specialists in Merseyside ensure that you get prompt, efficient, cost-effective solutions. When you are searching for a Hybrid car specialist, contact Fuel Injection Services. As part of the local community, we offer local, personalised service, combined with the best of international expertise and technologies.