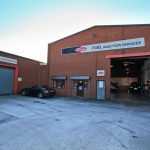 We are proud to be a leading hybrid car specialist in MaghullThere are a number of manufacturers who are producing various types of commercial hybrid vehicles. The tem "hybrid vehicle" usually refers to a vehicle that is a hybrid electric vehicle. The usual hybrid vehicle uses a petroleum based fuel and an electric motor to power the vehicle. The energy is stored in the fuel tank and an electric battery set. There are a number of different designs, from full hybrid to mild hybrid. In a parallel hybrid vehicle an electric motor and an internal combustion engine are coupled such that they can power the car either individually or together.
People are looking for ways to cut their carbon footprints and "go green". In Maghull, hybrid car specialist garages will be able to look after the service and repair of these unique vehicles. We have made it our business to keep abreast of all the latest developments in vehicle technology. Hybrid technology is one of the fastest growing sectors of the industry. We have regular courses which are conducted by the Independent Garage Association. The courses give regular garage technicians and operators the skills and training to deal with the eco-friendly makes and models. Such training allows independent garages to stay as competitive as the main dealers. The training is usually about aspects of the battery operated side of the vehicle.
We are the leading diesel specialists in the North West and are also becoming known as a hybrid car specialist in Maghull. We have over 50 years of experience in diesel system repairs, service and maintenance. Contact Fuel Injection Services today and book you hybrid car in for a service. We service and maintain modern diesel cars and have recently expanded our business by buying Burscough garage. We still service and repair diesel vehicles and have state of the art diesel diagnostic machines. We are just as busy with our usual diesel particulate filter refurbishment which helps keep emissions down. Our fuel injection workshop is always busy repairing and fitting fuel injection systems to diesel vehicles.