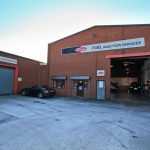 A diesel diagnostic garage in Lancashire can help you out when you are driving and the orange "engine management warning lamp" comes on. Fearing major repair expenses, most of us begrudgingly accept the fact that we are going to have to spend money we hadn't planned on spending. However, if you depend on your vehicle to get to and from work, you know that these expenses come up from time to time.
When faced with the flashing light on your dashboard, you can depend on reliable service from one of the best. In Lancashire, diesel diagnostic garage is the place to go for expertise for your car's diagnostics. We are equipped with the latest diagnostic equipment to give you and accurate and fast answer to what is needed on your vehicle. Our technicians have the knowledge and experience to expertly diagnose diesel related problems. We keep you informed of our findings at all times. First we will provide a comprehensive quote, and wait for your approval before starting any work. We will then use our 50 years' experience to provide you the best repair services at the most reasonable price. We provide greater efficiency, lower fuel consumption and lower emissions for all diesel engines.
When you need a diesel diagnostic garage in Lancashire, come to us and we will give you top quality service and customer support Contact Fuel Injection Services when you are looking for a diesel diagnostic garage for your car. Schedule an appointment, or just stop by and let us know how we can help you. We provide honest and accurate auto advice that you can feel confident about. Our continued investment in people and technology keep us on the cutting edge for servicing the modern diesel engine. As the North West's leading diesel specialist, we are committed to maintaining the high standards and professionalism we are known for. We have added a designated Common Rail Clean Room to our workshops. This is a separate "clean" environment is necessary when maintaining Common Rail fuel systems to reduce the chance of fuel system cross contamination.