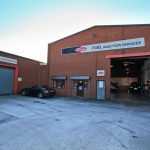 For Common Rail pump repair in Leyland come to Fuel Injection Services. We have been working on diesel engines for more than 50 years and have amassed vast knowledge in this time. We continue to invest in our people and in technology. This makes us a leader in the industry when it comes to working on the modern diesel engine. We have the latest diagnostic equipment and will accurately identify what is wrong with your engine. Common Rail fuel systems are one of the systems that enable modern engines to meet the very high emission standards set by regulators. If the Common Rail pump or injector on your engine is not working properly, we can assist.
To keep your vehicles in top working order in Leyland, Common Rail pump repair could be required. At Fuel Injection Services we will identify what is causing the problem. If the Common Rail pump is faulty we will establish if it can be repaired. The role of the pump is to deliver fuel in high volumes under pressure to the common rail. The pump can become worn, especially if the standard of the fuel used is not high. We are able to test the pump and identify if it can be remanufactured. Our fully trained technicians do this, and they only use quality parts. If it doesn't make economic sense to remanufacture the common rail pump, we will install a new one.
Fuel Injection Services has been looking after the engines of our customers for many years and we are able to perform Common Rail pump repair in Leyland. If you are having a problem with your vehicle, let us test it for you. Call us today and speak to one of our experts. With our diagnostic equipment we will identify the issue and propose the best way to fix it. At Fuel Injection Services we understand that your vehicles need to be as efficient as possible. Our prices are competitive and excellent value. We will have you back on the road in the most cost-effective way possible.