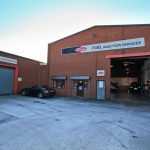 Think your car needs common rail injector repair in Lancashire? With experts in the area, you will have not to worry. At Fuel Injection Services, we provide our customers with quality services and if you are not sure what is causing your vehicle issues, pay us a visit and we will have a look. Having been in the field for a long time, our team members have grown experienced and can easily spot an anomaly once they open the hood. Diesel vehicles have become increasingly popular over the past years and as such, we are happy to provide our services to customers who are looking for value for money, good services and expert workers.
Customers driving Diesel vehicles in Lancashire will require common rail injector repair at some point. And when they do, we will be pleased to welcome them to our garage. A common rail injector is an important component in a vehicle, and when you start noticing the following signs, then you will know it's time to repair or replace it. You might start noticing that there isn't enough resistance or your vehicle might not start with a full tank and if you haven't been maintaining your vehicle as often as required, or if you haven't been changing the oil or replacing the filters, then chances are that the fuel injector will be impacted. There are different factors which may cause common rail injector failure and to always be on the safe side, please bring your vehicle to the garage to confirm whether there is an issue with the common rail injector or other parts of the vehicle. It is important that a driver drives a vehicle that is fully optimised and serviced.
Make a booking with us if you need common rail injector repair in Lancashire. For more details about common rail injector repair, contact Fuel Injection Services. We will be happy to get our best teams working on your vehicle. We also offer a full test and re-manufacturing service on nearly all types and models of common rail injectors.