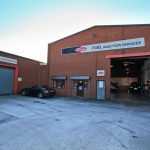 Common rail fuel systems in St Helens are essential for the proper functioning of engines. It is for this reason that Fuel Injection Services offers diesel system repair services in the North West. Since its formation 50 years ago, the company has made huge strides besides building an enviable reputation for exceptional service delivery. Demand for our services has been the driving force behind constant innovation, which has been the hallmark of our success. Our dedication towards investing in technology and people has similarly kept us on the forefront in the automobile industry. We endeavor to improve our processes since we understand that clients are always looking for greater efficiency, lower emissions, and better fuel efficiency.
For vehicle owners in St Helens, common rail fuel systems need to be regularly maintained to guarantee longevity. In line with this, we offer diesel diagnostics, vehicle servicing, and diesel particulate filter refurbishment among other services. Fuel Injection Services uses the latest technologies to offer unbeatable vehicle servicing packages, which cover all vehicle models. We use OE quality spare parts from trusted dealers such as Delphi and Bosch to ensure that the repairs done on your vehicle are in accordance with not only your needs but also the car manufacturer's specifications. We work with a team of highly competent, experienced, and dedicated technicians who are out to ensure that your car's engine is in good condition at all times.
If you need assistance with common rail fuel systems, contact Fuel Injection Services. We also offer turbo supply services since we understand that the demand for turbo replacement has been on the rise during the past few years. Most modern diesel engines come with turbo chargers, which help deliver extra power besides allowing the engines to run smoothly. This is what has increased demand for turbo units. We supply both new and used turbo chargers, which we source from trusted dealers such as Garrett, Mahle, and Delphi. These turbo units come with a 2-year manufacturer's warranty. In addition, we also undertake fuel pump test and repair procedures. This service mainly targets the Marine, Plant, Agricultural, and Road Haulage Industries.