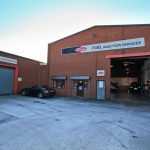 When you need the best fuel injector repair in Skelmersdale, it's important to choose the right garage. Fuel Injection Services has the experience, expertise and equipment for a superb job. Our team of highly trained technicians enjoys a solid reputation in the communities we serve. As a local garage with more than half a century's experience in this sector, we are well established in the North West region and beyond. Our business has done well enough for us to expand to a new location from where we provide premium quality services. We continue to invest in people and technology because that is what keeps us at the cutting edge of servicing modern diesel engines.
For clients in Skelmersdale, fuel injector repair services that we offer tick all the right boxes. This component is a vital one in the common rail fuel system. They are electronically operated mechanical devices and they inject the right amount of fuel into the engine. This ensures that the combination of air and fuel are generated for combustion. They have to deliver the fuel at the exact pressure and angle so that the engine performs as it should. If the fuel injector fails to work properly, it can damage the engine in the long run. Whatever the advances in automotive technology, clients still look for fuel efficiency, low emissions, performance and reliability. We  partner them in exploring new developments that will impact environmental compliance and reduce operating costs.
Signs that you need fuel injector repair in Skelmersdale could vary, but it's important that you take the vehicle to your trusted garage immediately. Contact Fuel Injection Services for more information on our services. Your engine management light may come on, or you may hear knocking and vibrating sounds. Difficult start, poorly performing engine and poor fuel economy are other symptoms of a problem. However, the issue needs to be diagnosed correctly. These problems can crop up without warning, and it's a better idea to prevent them as much as possible. This means consistent servicing and maintenance of your vehicle at your regular garage. You can ensure safety of occupants, and also prevent unexpected breakdowns.