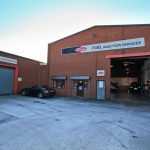 Bring your vehicle in for fuel injector testing in Wigan if you experience any problems with the operation of your diesel engine. Faulty fuel injectors can cause several performance challenges in diesel engines. Some of the signs of faulty fuel injectors include trouble starting your engine, loss of power during acceleration and increased exhaust smoke. A fault in your fuel injectors can also lead to increased fuel consumption and emissions. Taking your car to a reputable diesel garage can help you solve the problems you experience. Independent garages are a good option because they are more affordable than main dealerships. You can identify a reputable garage based on the experience of its staff, the longevity of success and customer reviews.
We have been providing fuel injection services in the North West for more than 60 years. In Wigan, our fuel injection testing is a thorough service. We are famous for our attention to detail. We work to ensure that every job is done right the first time. This approach improves our customer's confidence and enables us to provide more efficient services. Our founder, Jack Freestone, established our first garage in 1959. We then expanded to a new location in 1992. We aim to improve the performance, fuel consumption and emissions of our customer's vehicles. Our success is driven by quality workmanship and excellent customer care. Your satisfaction is our priority.
If you have a diesel engine, you should schedule regular fuel injector testing in Wigan. Do not wait until your vehicle breaks down before having your fuel injectors checked. As soon as you notice problems with your vehicle's performance, bring it for a check. Our professional team of technicians will inspect every potential issue related to the challenges your vehicle experiences. If you need a professional to check your fuel injectors, contact Fuel Injection Services today. Early detection and repair prevent you from incurring costly unplanned failures. We also repair common rails, fuel pumps and turbo supply systems. Our other services include vehicle servicing, diesel diagnostics and diesel particulate filter refurbishment.